Biography of
Tzvi Feldman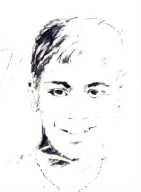 Tzvi Feldman was born on December 29, 1956 in Tel Aviv, Israel. Tzvi's father Avraham, came to Israel from Europe after having lost his entire family in the Holocaust. His mother Penina, immigrated to Israel from Morocco. Tzvi, the oldest of their four children, is named for Avraham's father who was murdered by the Nazis. Tzvi's birth had signaled the beginning of a new future in a new land for a family that had all but perished in Eastern Europe.
Soft-spoken and artistic, Tzvi quietly and unobtrusively worked to help his struggling family make ends meet. After completing his regular army service he worked as a nature guide for highschool groups. Prior to the outbreak of the Lebanon War he had been accepted to the university for the fall semester. At that time, Tzvi and his girlfriend were also considering marriage.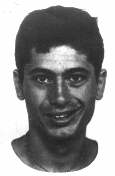 In early June 1982, Tzvi's mother awoke one morning having had a terrifying dream. "I had dreamt that several officials arrived in our neighborhood. They were asking the neighbors, where the Feldmans lived. They knock on our door. I get out of bed and answer the door. I ask if Tzvi is dead. They answer, "No, he has gone missing." Several days later the Feldmans were awakened by a knock at the door. Penina opened the door and found several officials standing at the entrance -- Tzvi Feldman was missing.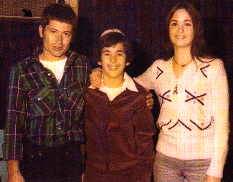 Several years earlier, as a highschool student, Tzvi had written a poem regarding captivity, which in light of the future storm that would forever change his life, has taken on a chilling connotation: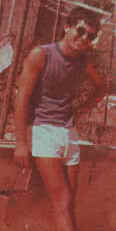 I Am Here
by Tzvi Feldman 1975

I am here, yes it's me
The last of the last

So much time has already passed since then
Much more than a few years

I didn't fall alone
Definitely not

It's just a pity that so many did
and all the good ones